March 13, 2019 by: Debbie Meritsky and Marc Rotman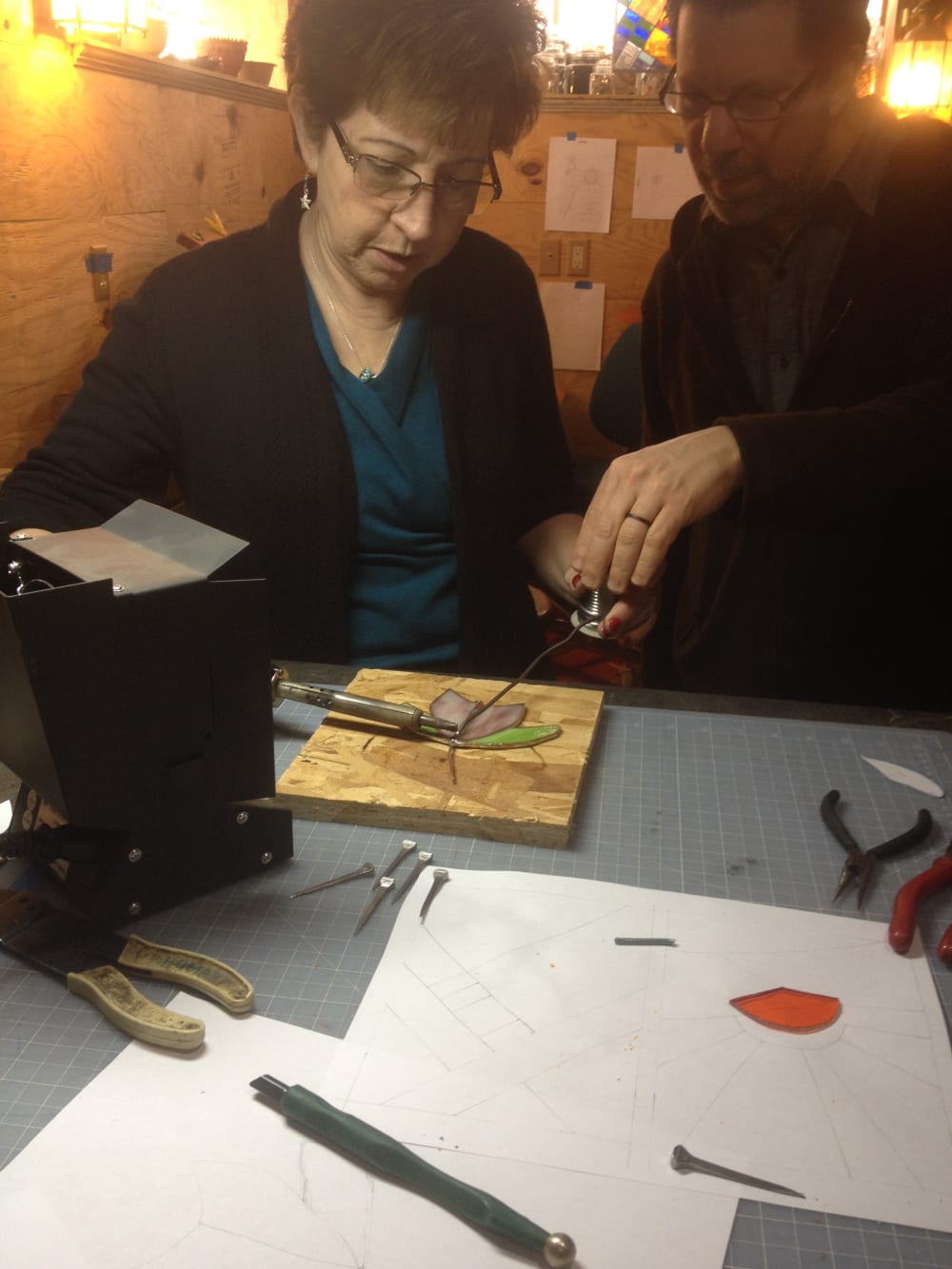 Be a Hands-on artist in the Finger Lakes!
When you're away on vacation, and you really like the locale, you usually want to find something memorable to take home to remind you of your trip. We feel the same way. In fact, we'll generally find some local art, something small and unusual that's different from our other pieces. Throughout most of our travels, we've had the pleasure of collecting local art, and in many cases, actually getting to meet the artist before selecting a piece to take home. We always think to ourselves… if only there was something a little more "Hands-on"!
Here at the Black Sheep Inn and Spa, we have devised plenty of opportunities for guests to not just take home some local Finger Lakes art, but to actually be the Finger Lakes artist for a day. Whether it is within our own F.L.A.V.O.R. Studio, or with one of our partners, you can learn how to create your very own local art to take home. You can choose from several types of Hands on Art experiences: Hot Glass techniques, Jewelry making, Stained Glass, Pottery, Painting, Mixed Media, Watercolors, and more.
Our artists will help you create, and all while learning a little bit about the medium you have chosen. With most of these art experiences, you will be able to create your art and take it home the same day, too. Don't be discouraged if you don't have any experience, or don't think you're artistic, or even creative. The instructors are there to help you every step of the way, from choosing a project and learning the techniques, to picking out just the right colors. The whole point is to have fun and learn a little something along the way. And you never know, you might just find your next passion!
To help you prepare for your Finger Lakes getaway, we have made the planning easy for you with our Tiffany and Treasures Trail package, which offers you a choice of two different 90 minute fire-arts classes. During which you will get your hands dirty making pottery or blowing glass, or even soldering your stained glass piece. Also included is admission to the Corning Museum of Glass and a special handmade gift as part of your package.
You will also have the opportunity to visit many of the sites on the Tiffany and Treasures Trail, which highlights the long history of spectacular "fire arts" here in Finger Lakes Wine Country. Learn about the trail here.
You can learn more about the Tiffany and Treasures Trail package details here.
Come out and get creative!
See you soon,
Marc and Deb