February 7, 2018 by: Debbie Meritsky and Marc Rotman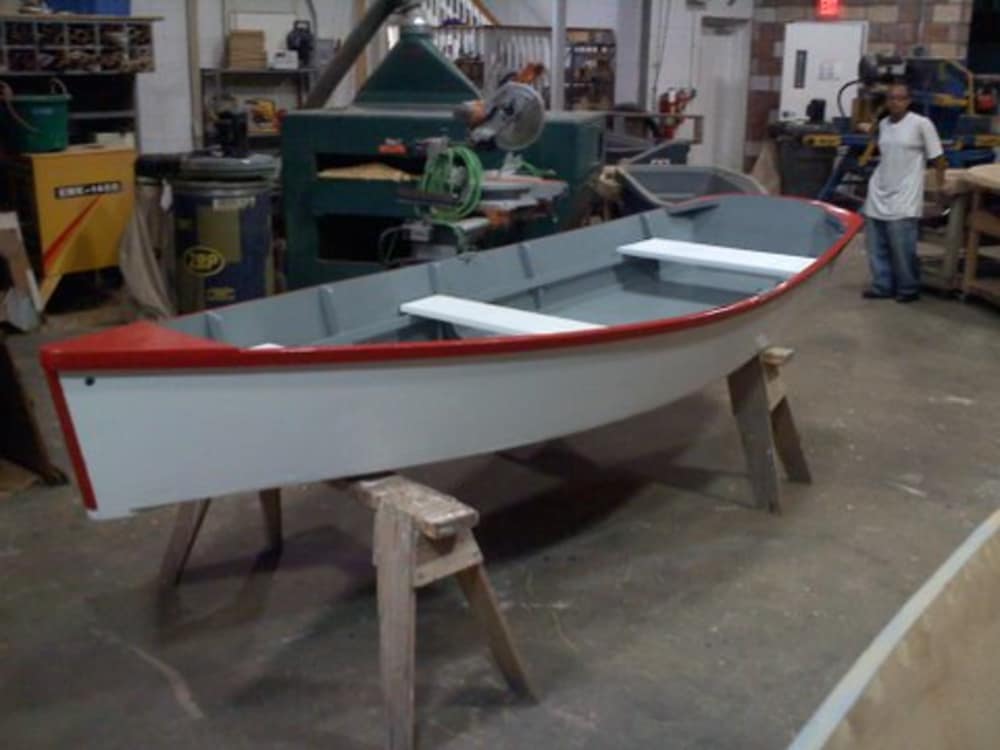 Build a Boat in the Finger Lakes
One of the new attractions here in Hammondsport is the Finger Lakes Boating Museum, (FLBM), just down the road from the Inn. The idea of the museum began back in 1996 by a group of antique boating enthusiasts and their concern over the rapidly dwindling population of locally produced wooden boats. It was this group's goal to establish a permanent museum that would preserve the boating heritage of the Finger Lakes Region. These founders wanted to tell the story of how much impact recreational and commercial boating had on the development of the lakes and tourism in the region.
Mainly housed in the historic, 1886 stone building that served as the headquarters for Taylor Wine Company, the Finger Lakes Boating Museum currently offers three floors of exhibits. During a visit to the museum, you will get a first hand look at many of the over 160 boats that are in the museum's collection. As you take in the beauty of these vintage wooden boats, you can really get a sense of the craftsmanship that went into their construction. Interspersed within the various exhibit spaces, you will also find all types of boating-related items and equipment.
Unlike many museums that only offer a static display of vintage or historic items, in this case, boats, the FLBM impressively takes it a step farther. Or maybe it's a giant leap. With their Boating Academy, the Boating Museum offers an extensive range of workshops, lectures, safety courses, and demonstrations, and all relating to one of the core goals of the organization, boating education.
The latest offering from the Boating Academy is a week long, Boat Building Workshop taking place on-site at the museum, and during which participants will actually build their own boat! A week isn't enough time to build the yacht of your dreams, but you will get instruction and assistance as you build a Bevins Skiff to take home. We're not talking about a model boat, but a full-scale, lake-ready boat. No previous boatbuilding experience is necessary, and all materials and supplies are included.
The best way to make the most of your week of boatbuilding at the Finger Lakes Boating Museum, is to take advantage of the Black Sheep Inn and Spa's "Build a Boat in Wine Country" package. Along with a special rate at the Inn for your week, you will enjoy all of the special experiences we have assembled to help make your time in the Finger Lakes memorable. For more details on what's included and pricing, go to www.stayblacksheepinn.com/specials-packages#hands-on-experiences.
We'll see you on the lake!
Marc and Deb
Innkeepers at the Black Sheep Inn and Spa
#blacksheepinnflx