February 27, 2019 by: Debbie Meritsky and Marc Rotman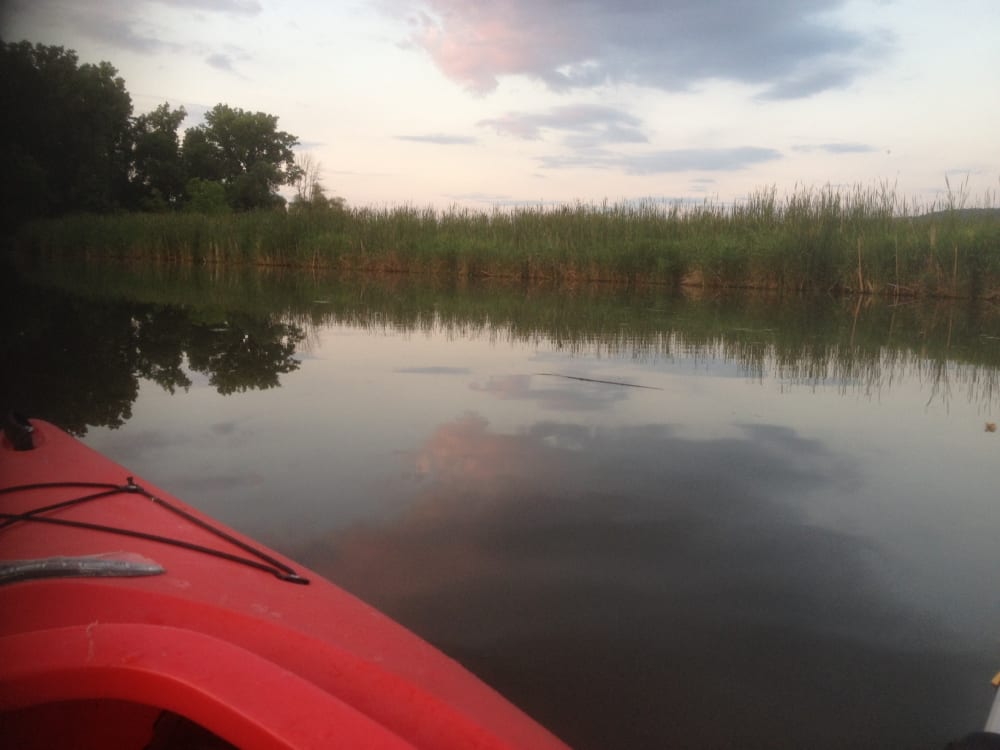 Crystal Clear Waters of Keuka Lake
Here we are in February, it's cold, rainy and probably a little white outside wherever you're sitting while you read this. But, remember, it won't be like this for much longer! Spring is just around the corner as noted by the Farmer's Almanac. In fact, the Spring Equinox falls on March 20th this year. So let's fast forward and think happy thoughts, like…
Sun filled warm days, and the glorious feeling when the crystal clear waters of Keuka Lake are ready and waiting for you to go take a jump in the lake! The temperatures in Keuka Lake start to get perfect for a swim by late June and last until early to mid September, and sometimes even later. But, don't let the simple issue of water temp take away your plans to get into the water. The season for kayaking generally starts a little earlier, usually around Memorial Day depending on the weather in Spring.
Wouldn't it be relaxing to take a leisurely paddle along the shoreline, the inlet, or straight out to the center of the lake to get a better glimpse of the hillsides, homes and all the beauty that is Keuka Lake. No matter where you paddle, it's pretty darn nice and usually pretty quiet. If you haven't kayaked before, and prefer to take it slowly at first, we recommend heading to the Keuka Inlet with its still, glassy water as the perfect spot to do a trial run. If you're more adventurous, than you will want to head out to the center of the lake, and if it's a little breezy, you'll surely get a great upper body workout.
Guests of the Black Sheep Inn and Spa, with our very flexible drop-off and pick-up schedule, have enjoyed the opportunity to rent kayaks and have been able to get out and experience the serenity and clear water of Keuka Lake. If you just can't get enough of the outdoors, you may want to consider our Finger Lakes Outdoors Package, that, among other things, includes a year-long pass to all New York State Parks, and a full day kayak rental too. You can get all the details here.
All our best,
Marc and Deb