March 27, 2019 by: Debbie Meritsky and Marc Rotman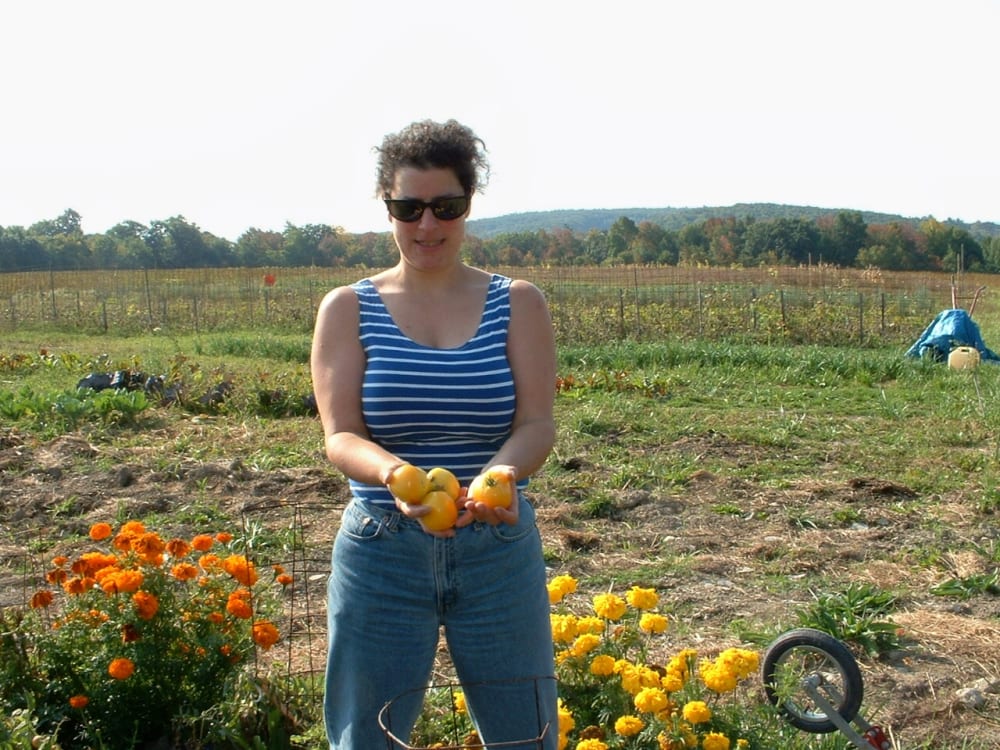 Food, glorious food!
It's a song, it's a book, and it's a love affair for many. As a child of the 60's, I look back at the food in my world, and it wasn't any great shakes, so I began taking cooking classes at the age of 6 at a local community center. I also began doing more dinner preparations at home, much to my mother's joy. At the age of 12, I took a Cantonese cooking class and not long after, I threw my first dinner party for eight people. At 15, I was forced to get a job and was sent to a Deli where I learned about the chaotic, adrenaline rush, and incredibly long hours of working in a restaurant. I was hooked.
After a short and unsuccessful stint as a college gal, I realized I needed a plan and a way to make some money, really more like a living. After a personal in depth review of my life, I realized I belonged in the food world. Finding New England Culinary Institute, (NECI), at that uncertain time in my life is something that I will be forever thankful. I was 19, and a fish out of water in the new kitchens that were to be my home for the next 2 years. While attending the school, I had to meet the high standards of my executive chef while learning how to prepare delicious meals for the regular customers of NECI's several restaurants. After less than 36 hours on campus, we were expected to buck up to the pressure of learning French recipes, classic methods of preparation, and top service techniques and all within a short number of weeks per "block" before moving on to the next chef, class and schedule. It was at school in Vermont in the early 80's, that I knew at some point I would end up running an Inn.
It wasn't until the mid-1990's that I began to seek out the local, organic, and seasonal food movement, at the behest of a client.
Not that the classic French cuisine I learned in school didn't encompass fresh food, It's just that at the time, NECI didn't focus on organic ingredients. Over the years, I have worked with numerous organic farms, and have never stopped seeking out new information on this lifestyle.
When Marc and I began our own personal journey to create the Black Sheep Inn, I knew immediately the Inn would be more than just a place to sleep. The Inn would be a place where I could source, prepare and truly share with guests the love I personally have for eating truly amazing and healthy food. After our six-year restoration, and my permanent move to the Finger Lakes, I began reaching out to farmers from all around the region, to locate the best possible ingredients. I looked for CSAs, Fruit Farms, Dairy and Protein producers, all pastured of course, and even Grain suppliers. It actually fell into place quite quickly and all that was left was to choose who was going to be the best fit and fill the niches of my menu planning for breakfasts.
One of the main components that made my search easier was the Food Co-op located in Ithaca, NY. As a major champion of the local food movement, I tend to discuss this with guests over breakfast when they have questions. I always encourage guests to look into ways to source the foods they enjoy at home. We have learned that being able to source from local and organic farms not only helps to support these farms, but helps us maintain a healthy lifestyle. Our farmers work very hard but can make a living supplying organic farm products to those in the region. We promote the farms we work with whenever we can, and even sometimes can arrange a farm tour for some lucky guests.
We recognize how fortunate we are to have such tremendous food resources nearby. The best part of all, though, is when I get to prepare breakfast for guests so they can share in this local bounty.
Breakfast is served,
Deb and Marc