February 4, 2014 by: Debbie Meritsky and Marc Rotman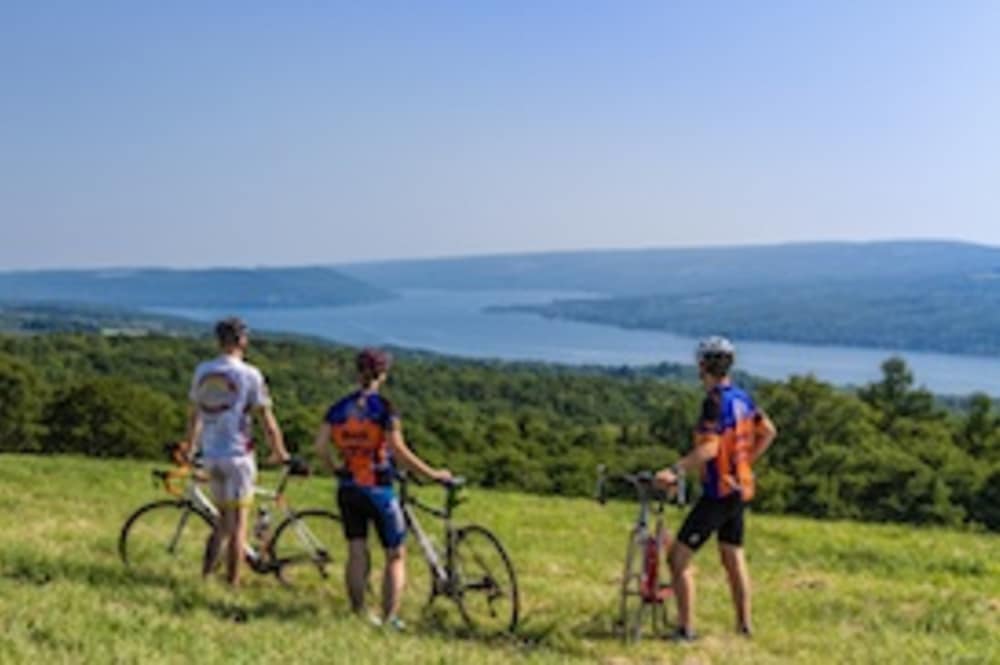 Vistas to Vineyards Package
Whether biking along a sundrenched ridge overlooking Keuka Lake with the wind at your back, hiking through a deep-set gorge with the sound of rushing water in the air, or paddling a kayak through the crystal clear waters of the Finger Lakes, there is no better base-camp than the Black Sheep Inn and Spa. As avid outdoor enthusiasts, your Innkeepers will guide you to the best spots to immerse yourself in the natural beauty of the glacially formed Finger Lakes. In the heart of the Southern Finger Lakes, Hammondsport is the ideal location as your home base while you trek about the region taking in the dramatic scenery.
Your package itinerary includes our indulgent Finger Lakes Farm to Table breakfast each morning, maps & touring info, and a full day kayak rental on Keuka Lake. To enhance your experience, you will take along our Inn Harvest cooler filled with a selection of local cheeses, veggies, crackers and dips to enjoy during your visit. Included in your package are our stainless steel Signature insulated water bottles, in a color of your choice, filled with Inn herbal iced tea to keep you hydrated, and a special gift from the Inn. Also included in your stay at the Black Sheep Inn and Spa, an historic Finger Lakes bed and breakfast, is your very own exclusive Black Sheep Guild card, which offers special perks with our many Guild Partners.
Package pricing is $99.00 per person, is based on double occupancy, includes all items in bold, is separate from any accommodations, and includes all taxes and gratuities. Too much to see and do, extend your stay beyond two nights and receive a $25.00 per night discount on any additional nights.
When reserving your room, be sure to add the Vista to Vineyards package to your itinerary.
*Bike rental is available, please be sure to reserve prior to your arrival so that your bicycle will be here waiting for you. Your rental includes a helmet and a place to rest your bicycles from the elements.
"Don't forget to add a relaxing and rejuvenating spa treatment to your itinerary to enhance your experience."