February 4, 2014 by: Debbie Meritsky and Marc Rotman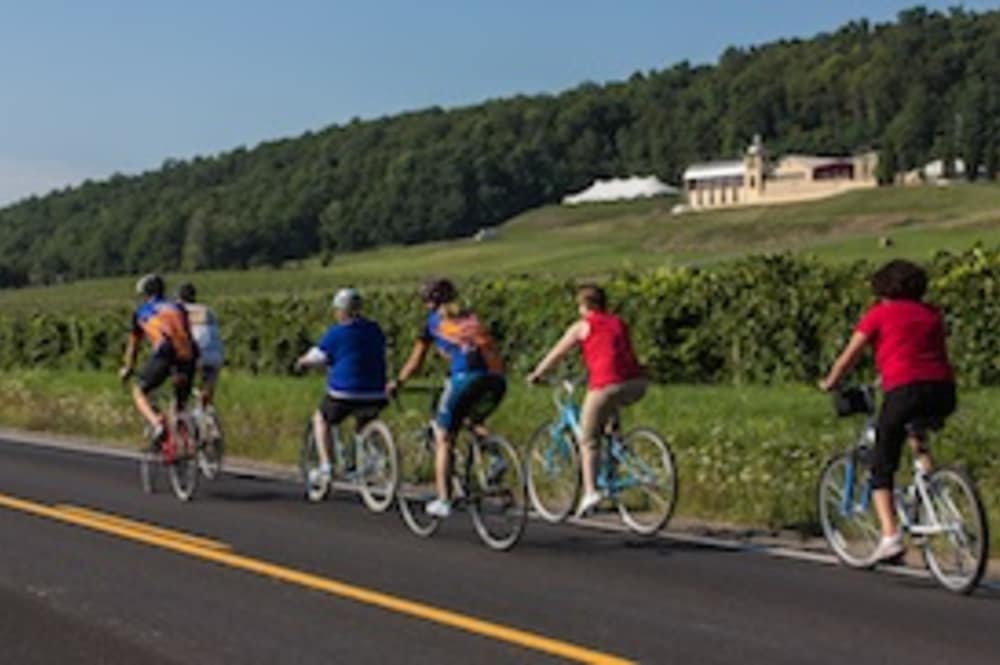 Finger Lakes Outdoors
May – October
Whether biking along a sundrenched ridge overlooking Keuka Lake with the wind at your back, hiking through a deep-set gorge with the sound of rushing water in the air, or paddling a kayak through the crystal clear waters of Keuka Lake, there is no better base-camp than the Black Sheep Inn and Spa. As avid outdoor enthusiasts, your Innkeepers, Marc and Debbie will guide you to the best spots to immerse yourself in the natural beauty of the glacially formed Finger Lakes.
Your Finger Lakes Outdoors package itinerary includes:
Your very own New York State Parks Empire Pass, which provides you unlimited entry to any New York State park for an entire year.
A full day Kayak rental to explore the soothing water of Keuka Lake and its secluded inlet. Rental includes life vest and paddle.
An Inn Harvest cooler, filled with a selection of delicious and energy-packed treats to enjoy during your hikes in the Finger Lakes.
One of our stainless steel Signature insulated water bottles, in a color of your choice, filled with iced tea or water to keep you hydrated while you hike.
Your very own Black Sheep Guild card, which offers exclusive perks with our many Guild Partners.
Complimentary mapping of the Finger Lakes region for your adventure
All applicable Sales Tax
And a special package bonus Gift from the Inn
Optional enhancements to your package:
Schedule a relaxing and rejuvenating spa treatment to add to your itinerary and enhance your experience, prior reservations required.
Bike rental is available, please be sure to reserve prior to your arrival so that your bicycle will be here waiting for you. Your rental includes a helmet and a place to rest your bicycles from the elements.
Package pricing is $145.00 per person, is separate from any accommodations and includes all taxes. Package requires minimum of two people for Empire Pass.
To enjoy our special organic Farm to Table breakfasts, reserve your room at the Black Sheep Inn and Spa, a premier Keuka Lake bed and breakfast, and be sure to add the Finger Lakes Outdoors package to your itinerary when booking your stay. Too much to see and do, extend your stay beyond two nights and receive a $25.00 per night discount on any additional nights